These meatballs will melt in your mouth There are a few unexpected additions to what many people put in their meatballs but just try this you'll be glad you did all the flavors come together while cooking and leave you with a moist delicious treat
Ingredients:
2 1/2 LBS Ground Beef
1 LB of ground pork
1/2 LB of Veal
1 1/2 Cups of quick cook oatmeal
1 Small Sweet Onion Finely Chopped
2 Cup Grated Parmesan & Asiago Cheese
3- TBSP Crushed Garlic
3- TBSP Italian Seasoning
2- TBSP Dried Chopped Onion
2- TBSP Garlic Salt
1 TBS Dry Crushed Red Pepper Flakes
1/2 Small Sweet Vidalia Onion Finely Chopped
3- Large Eggs
1- 12 oz Can of Evaporated Milk
Directions:
Preheat your oven to 350*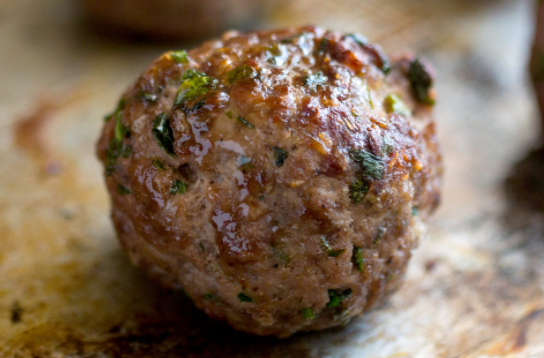 Mix all ingredients together in a bowl with your hands.  Roll into 1″ balls and place on baking sheet. Bake in pre-heated 350* oven for about 20 minutes.  Put directly into your spaghetti sauce and let them simmer in the sauce for at least a few hours!